Hearst Castle is one of the largest of approximately 5,000 historic house museums in the U.S., with one of the most sophisticated guided tour programs in the country. California State Parks strives to keep the estate looking like a private residence. The historic museum tours explain many aspects of the history of the California estate, by focusing on William Randolph Hearst and his family, and illuminating the collection, architecture, gardens and lifestyle at the Castle. Formal training results in an educational experience for all who visit this magnificent California monument known as "The Enchanted Hill."
Origins of the Hearst Castle Tours
As early as 1952, President Robert Gordon Sproul of UC Berkeley proposed that William Randolph Hearst's ranch at San Simeon be given to the Division of Beaches and Parks as a historic monument. Hearst had thought of bequeathing the estate to the University, but at the time the University could not manage it. Trial tours of the historic mansion, undertaken in September 1952, lasted more than two hours but were quickly pared down to one hour (plus the bus trip up and down the hill.)
The hilltop was donated to the People of the State of California in 1958 by Hearst Corporation. Dedication ceremonies for the Hearst San Simeon State Historical Monument were held June 2, 1958 at the early visitor center close to the current Visitor Center. Following the ceremonies, tours opened to the public at 1:00 p.m. on a first-come, first-served basis. Tickets were $2 for adults and $1 for children 6-12. There was only one tour, and its route was similar to today's Grand Rooms Tour, covering the first floor rooms of Casa Grande and one of the three guesthouses. The response was almost overwhelming. Today there are three distinct daytime tour routes, each with a guide leading visitors through different areas of the estate and museum.
In the summer of 1964, the State introduced Tour 2 to provide viewing and interpretation of the upper rooms of the main building. In June 1968, Tour 3 was added, and in 1982, Tour 4. Accessibly Designed Grand Rooms Tour began in 1974.  This covers the ground floor of the main building (including the kitchen), the gardens and pools, and the main level of one guesthouse, Casa del Mar.
The Evening Tour: History Comes to Life
Over the years the public showed an interest in touring the estate at night. In response, a pilot program for an Evening Tour of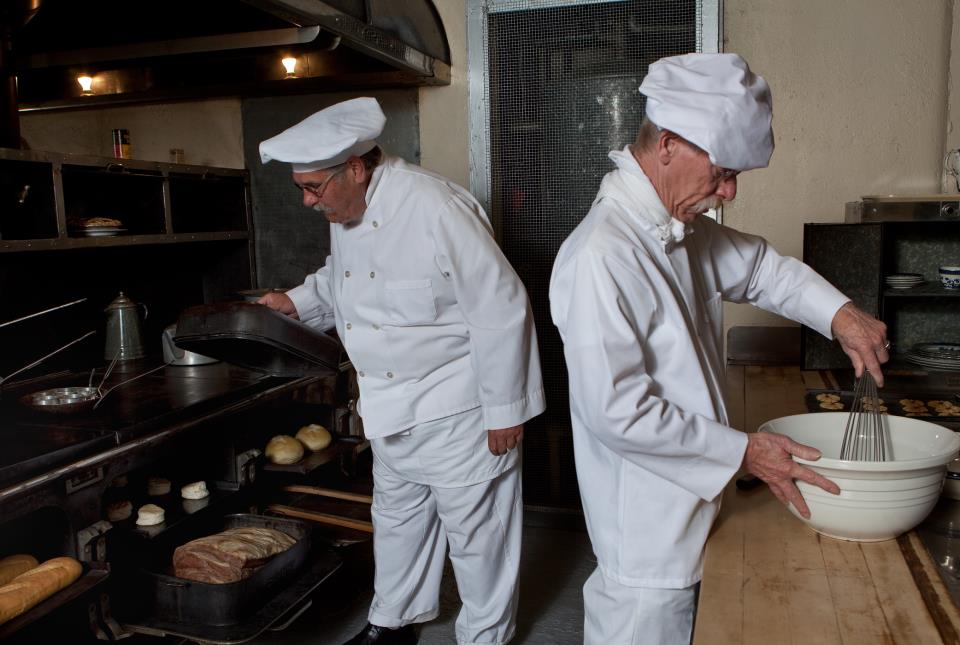 the estate and museum was developed and presented for the first time on April 21, 1989. The objective of this program is to recreate an evening at Hearst Castle in the 1930s, with emphasis on the social history of 1930-1935 and specifically on Mr. Hearst's employees and guests. Docents in the Living History Program, dressed in period clothing, provide tableaus illustrating the social history discussed on tour. The Evening Tour is available most Friday and Saturday nights in spring and fall.
Take a Tour Through the Castle
Today, the Castle is open all year long (with the exception of Thanksgiving Day, Christmas Day and New Year's Day) and offers four distinct daily tours to choose from, in addition to seasonal tours. See the Castle's grandeur for yourself—reserve your tour time and tickets today.
Explore daily tours and ticket prices »