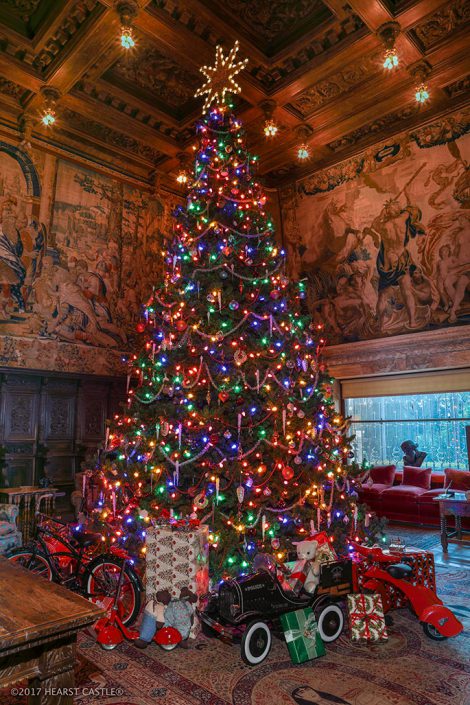 Discover why the holiday season was an exceptionally festive time for Mr. Hearst and his guests. Share in the splendor as you wind your way through the grounds, Casa del Sol-guest house, and the grand social rooms of Casa Grande. This special seasonal tour showcases abundant holiday decorations with numerous Christmas trees, including two towering trees. View Mr. Hearst's celebrated art collection in the warm glow of thousands of holiday lights. Your knowledgeable guide will share stories of holiday festivities during the estate's heyday.
The Holiday Twilight tour will be offered on select nights from November 25th through December 30th, 2022.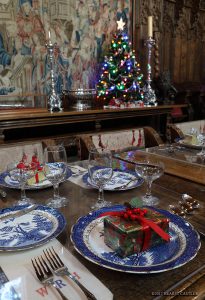 TOUR RESERVATION, CHANGE AND CANCELLATION POLICY
Reservations can be made, changed, or cancelled at ReserveCalifornia.com or by calling 1-800-444-4445. Changes to tour date or time: no additional charge if made in advance. A non-refundable registration fee per ticket and a $7.00 per cart fee will be charged for cancellations.
Physical Requirements
The Holiday Twilight Tour is 75 minutes long and includes approximately 190 steps, both up and down, and 2/3-mile walk. Two Accessibly Designed Holiday Twilight Tours per evening are also available for those who may have difficulty standing and walking for extended periods of time. It is wheelchair accessible.