Hearst Castle's history begins in 1865, when George Hearst purchased 40,000 acres of ranchland. After his mother's death in 1919, William Randolph Hearst inherited thousands of acres around San Simeon, and over time, he purchased more. The spread eventually encompassed about 250,000 acres. With architect Julia Morgan, Hearst conceived a retreat he called La Cuesta Encantada—Spanish for "Enchanted Hill." By 1947, when Hearst had to leave the remote location because of his fragile health, the estate was still unfinished even though it comprised 165 rooms and 123 acres of gardens, terraces, pools and walkways—all built to Hearst's specifications and showcasing a legendary art collection.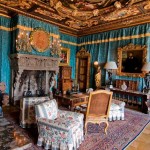 Notable Areas at Hearst Castle
Before you walk through Hearst Castle's larger-than-life rooms, and explore its grandeur while on a tour, learn more about the history behind some of its most notable and storied rooms, gardens and pools.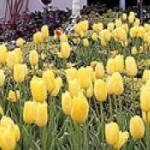 The Gardens of Hearst Castle
Discover the lush, serene gardens that were planned and developed as carefully as other parts of the Castle were by Hearst and Morgan.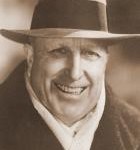 Historic People
Hearst Castle would never have been possible without the vision of William Randolph Hearst and master architect Julia Morgan. Read more about who they were, in addition to others who played a pivotal role in bringing this legendary estate to life.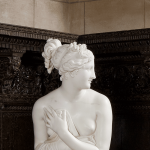 Works of Art
This great museum is filled with Egyptian, Greek, and Roman antiquities – along with Old Master European paintings, sculptures, and decorative art; Chinese and Near Eastern art; and about thirty historic carved and painted ceilings from Renaissance Italy and Spain. Dozens of Art Deco items round out this astonishing collection.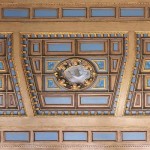 Restoration and Preservation
Once an estate for a newspaper magnate, Hearst Castle is now a historic house museum and a California State Park. See who's behind the ongoing restoration and preservation efforts for this legendary mansion, and discover how you can help protect it, too.